For Compliance &
Security Teams
Compliance Leaders Need to Capture, Archive and Surveil Communication

Uphold Regulatory Requirements

Ensure that all customer communication is safely recorded (recordkeeping) and archived in accordance with the strictest regulatory rulings.

Deliver the regulatory oversight and surveillance for professional communication - all from the employee's personal device and same chat applications.

Actively Surveil and Intervene

For any business conversation, the platform can surveil and intervene in real-time to generate alerts and block messages containing sensitive information and automatically save all conversations on the organization's surveillance systems.

Employees continue to use the same chat applications for both private and professional uses, and do not need to add any software to ensure that only the business conversations will be monitored and saved.

Adhere to Latest Standards

The platform is designed for use by the most regulated organizations, and conforms to the highest security and privacy standards.

Make sure that group chat discussions - those between employees, and with customers - are recorded and monitored.

Ensure Compliance in Group Chats

Provide compliant ways for sales and service teams to be responsive to customer needs. Let them work to your exacting standards while maintaining customer centricity.
For Sales &
Service Teams
Sales and Service leaders need compliant, customer-centric channels to excel.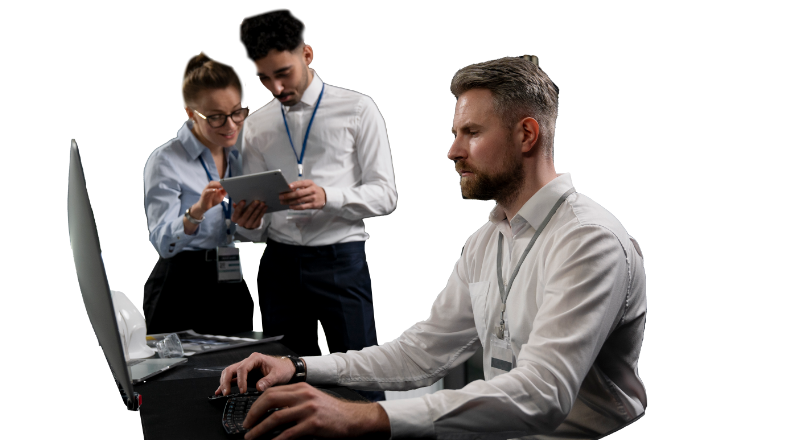 Oversee And Intervene On All Customer Processes

Get full visibility into every customer interaction in your corporate records. See, analyze and improve the full range of interactions to ensure efficient, compliant processes.

Powerful automation and efficiency capabilities help employees manage customers, route interactions, retrieve information, create return calls and follow-up tasks in the CRM from within the native chat/text interface.

Restrict Access And Safe-Guard Valuable Customer Data

Keep valuable customer information protected. Ensure that only the right employees have the right access to information and communication.

The only solution that lets employees use their private WhatsApp or SMS, without needing an additional device or without the need to install a business WhatsApp account or any other application.

Collaborate through Group Chats

Employees and customers collaborate in monitored chat groups - like those of WhatsApp groups - from their personal device. Dynamically collaborate with customers or between employees, while ensuring that conversations are compliant and monitored.