Critical WhatsApp Interventions For Compliant Sales teams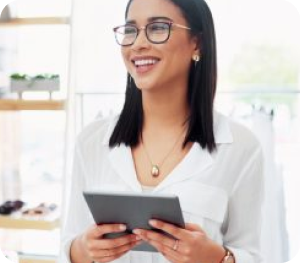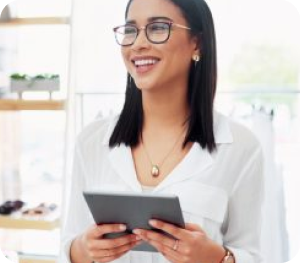 Employees are increasingly using apps like WhatsApp to communicate with their customers and colleagues, so government bodies are being forced to pass and implement new laws that would cover archiving communications – whether they are text messages or voice calls.
While companies have tried to move employee conversations to more 'formal' communication channels, the convenience of familiar personal whatsapping and texts have prevailed.
But, allowing employees to use personal communication channels without oversight brings corporate risk.
Regulators Cracking Down on Personal Chats
As employees are bound by a duty of care to their customers, regulators continue to ensure that all employee-customer conversations remain in-step with regulatory requirements. This trend continues and is becoming more prevalent. Case in point, large financial institutions are more under the watchful eye of regulators. CNBC published that "JPMorgan hit with $200 million in fines for letting employees use WhatsApp to evade regulators' reach".
It concludes that JPMorgan failed to preserve offline conversations and by that, it violated federal securities law and left the regulator blind to exchanges between the bank and its clients. with this $125 million penalty, it seems that the SEC has also put the entire industry on notice.
Reporting Requirements: Visibility Across Communication Channels
Financial firms are required to keep meticulous records of electronic messages between brokers according to federal law, but these days more and more businesses from all industries are realizing the importance of keeping meticulous records of electronic messages for managing and analyzing the customer journey and business process.
A 360-degree view of the customer journey is imperative for managing and analyzing, but without recording and archiving all the "invisible" data transmitted via private phones, this view is incomplete.
Visibility In Personal Communications
Financial organizations are reluctant to give up on the convenience and efficiency of tools like chats and text messages. Instead, they are looking for ways to capture these for accelerated and compliant processes. That might mean enabling businesses to record all text messages from employees' private mobile devices to their CRM.
But, how can businesses manage the fine line between personal and business communication?
A Technological Bridge for Compliance
Membit's solution for capturing and recording WhatsApp or any other messaging platform calls is the only one that allows your organization to comply with regulations regarding capture, recording, and monitoring  text messages.
Using two chatbots companies can  monitor business interactions done through employees' private mobile devices without exposing their and the client's phone numbers.
All the inbound and outbound messages performed to/from the business single entry point are automatically logged and recorded into the company's CRM.
Organizations can meet various legal and regulatory archiving requirements without having to rely on the WhatsApp server's ability to retain calls, chats, and attachments.
For preventing damaging the reputation, because of the existing or future to come law regulations in all industries and especially because of the realization of the importance of tracking all the data of the company, there is no question that a solution is a need.
Capture Personal Chats within an Organizational Framework
Membit helps organizations to Integrate into any CRM & messaging platform – All interactions are easily saved and analyzed into any CRM using generic API, 360 View gives you full control of your customer journey and generates AI-based insights.
In addition, automatically recording all data communications in real-time, without the need for manual intervention or self-decision, on the msg platforms, will help you comply with regulatory requirements or be prepared for them.