Archiving Text Messages what compliance officers need to know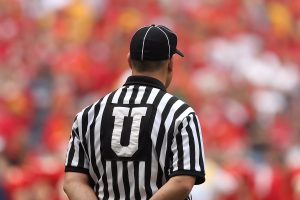 Text messages are ubiquitous and innocuous, right?
Not for businesses – customer communication. This simple means of communication comes with enormous responsibilities and regulatory requirements. Chief among them: archiving text messages.
Archiving text messages is a crucial task for corporate compliance officers to comply with various regulatory requirements. Failure to retain such communications may result in significant penalties or fines and can expose companies to significant legal and reputational risks. Let us explore further examples of industries that require archiving text messages and the regulatory requirements that govern them.
In the healthcare industry, in addition to HIPAA, there are other regulations that require text message archiving. The Food and Drug Administration (FDA) has regulations for the storage and archiving of electronic records related to clinical trials. These regulations mandate that electronic communications related to clinical trials, including text messages, be retained for a specified period. Failure to comply with these regulations may result in significant penalties or fines.
Moreover, in the legal industry, rules of professional conduct and ethical obligations may require that certain text messages be archived. For instance, the American Bar Association (ABA) Model Rules of Professional Conduct mandate that lawyers retain client communication records for a specific period. In addition, specific state bar associations may have rules that govern the retention of electronic communications, including text messages.
In the financial industry, the use of personal mobile devices for work-related communications presents additional challenges for compliance officers. Many employees use their personal mobile devices to communicate with clients, colleagues, and business partners. However, personal devices may not be subject to the company's security and compliance policies, making it difficult to ensure that all relevant communications are archived.
The Securities and Exchange Commission (SEC) mandates that companies retain electronic communications, including instant messages and text messages, for at least five years. Similarly, the Financial Industry Regulatory Authority (FINRA) requires broker-dealers to keep electronic communications for a specified period. Text messages may contain important information related to financial transactions, including buy or sell orders, trade confirmations, and investment recommendations. Archiving these messages is necessary to ensure that they are available for regulatory audits, investigations, and legal proceedings.
In the education sector, archiving text messages may be necessary to comply with state and federal laws. For instance, under the Family Educational Rights and Privacy Act (FERPA), schools must ensure that student records, including electronic communications, are protected from unauthorized access. Archiving text messages can help schools ensure that they comply with FERPA's record retention requirements and protect student privacy.
Archiving text messages is not only essential for complying with various regulatory requirements but can also help companies manage risks and improve customer service. Archived messages can be used to resolve disputes with customers, track the performance of employees, and identify trends or patterns in customer behavior.
Moreover, archiving text messages can help organizations detect and prevent fraud. In a recent case, a former executive of a publicly traded company was convicted of fraud based on evidence found in archived text messages. The messages showed that the executive had misled investors and concealed financial information, leading to a significant decline in the company's stock price.
Compliance officers must develop clear guidelines on which messages need to be archived, how long they should be kept, and who has access to them. Companies must implement robust archiving systems that can capture all electronic communications, including text messages, regardless of the device used. Failure to comply with regulatory requirements may result in significant penalties or fines and can expose companies to significant legal and reputational risks.